Stanley Harper, better known as "Stan", was born in Brooklyn, New York, September 21, 1921. During this time, the chromatic harmonica was "born". As a lover of music, Stan was attracted to the fine, new instrument, which – no more restricted with a mere seven diatonic notes - seemed to have a complete capacity. It was not enough for Stan to play by ear, as did many others. He took the full measure of this little instrument, studying it fully. He learned musical notation, timing, harmony, composition and counterpoint. He studied for hours, daily, fascinated with the evolving capacity of this new-found musical gem. Mr. Harper's first professional engagement came at the early age of 14. His technique advanced quickly to include rapid chromatic runs. In a relatively short time, therefore, his work, his arrangements, became the benchmark, for the ensembles which included harmonica in their repertoire. Mr. Harper also did some solo work, duets, trios, and quartets. His versatility was soon recognized in the United States by radio, television, record companies, and theaters.
In the 1930's, Stan Harper had a harmonica group in Brooklyn, comprised of the best harmonica players in the world. As classical music was Mr. Harper's first love, they performed Beethoven's "Fifth", "Sheherazade", and "The Sorcerer's Apprentice"—among other significant pieces. But during those years, the group was "in". The only way a musician did a solo act, was if he couldn't read-or just wasn't good enough to play in a group. For that reason, no single solo performer emerged with public acclaim.
Over the years, Stan Harper performed with Eddie Shu (Shulman), Carl Reiner, Howard Morris, Hal David, Werner Klemperer, Sam Wanamaker, and Leon Kirshner. In 1991, he presented a one-man show, demonstrating his skills using 5 to 6 different sized harmonicas, at the Smithsonian Institute of Arts, in Washington, D.C.
The Hering Harmonica Company of Brazil sought collaboration with Mr. Harper to produce a 3.5 octave chromatic harmonica (14 holes) which surpassed the 3-octave instrument currently in use. This particular instrument has been greatly appreciated in both North and South America. The name "Stan Harper" is engraved on the instrument, an honor that only a few select harmonica musicians have achieved; namely, Larry Adler, Toots Thielmans, and Willi Burger!
During his career, Stan Harper lectured widely at Musical Association meetings and at specialized centres. He resides presently in Allenhurst, New Jersey, where he is a member of the Garden State Harmonica Club, SPAH (Society for the Preservation and Advancement of the Harmonica).
He is active with national conventions, and still enjoys playing the harmonica and writing arrangements. His participation at harmonica events is always a great honor for the organizing committees
Antonio Piana
(in the photo with Stan Harper)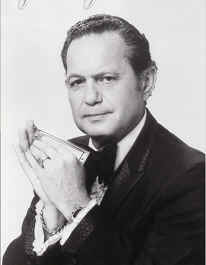 Stan Harper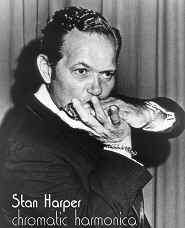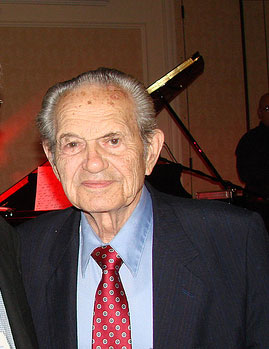 Stan Harper at St.Louis SPAH HArmonica Festival 2008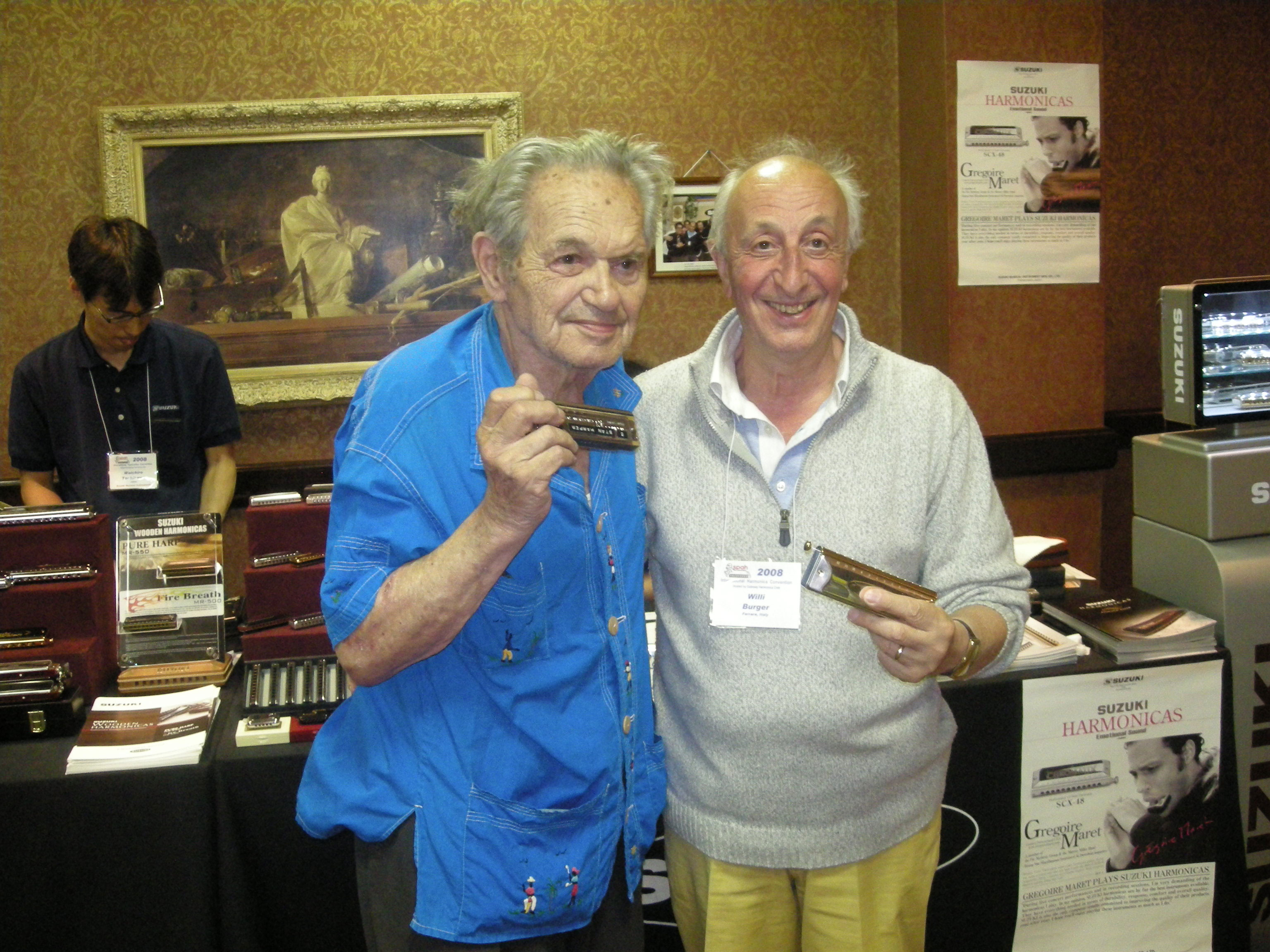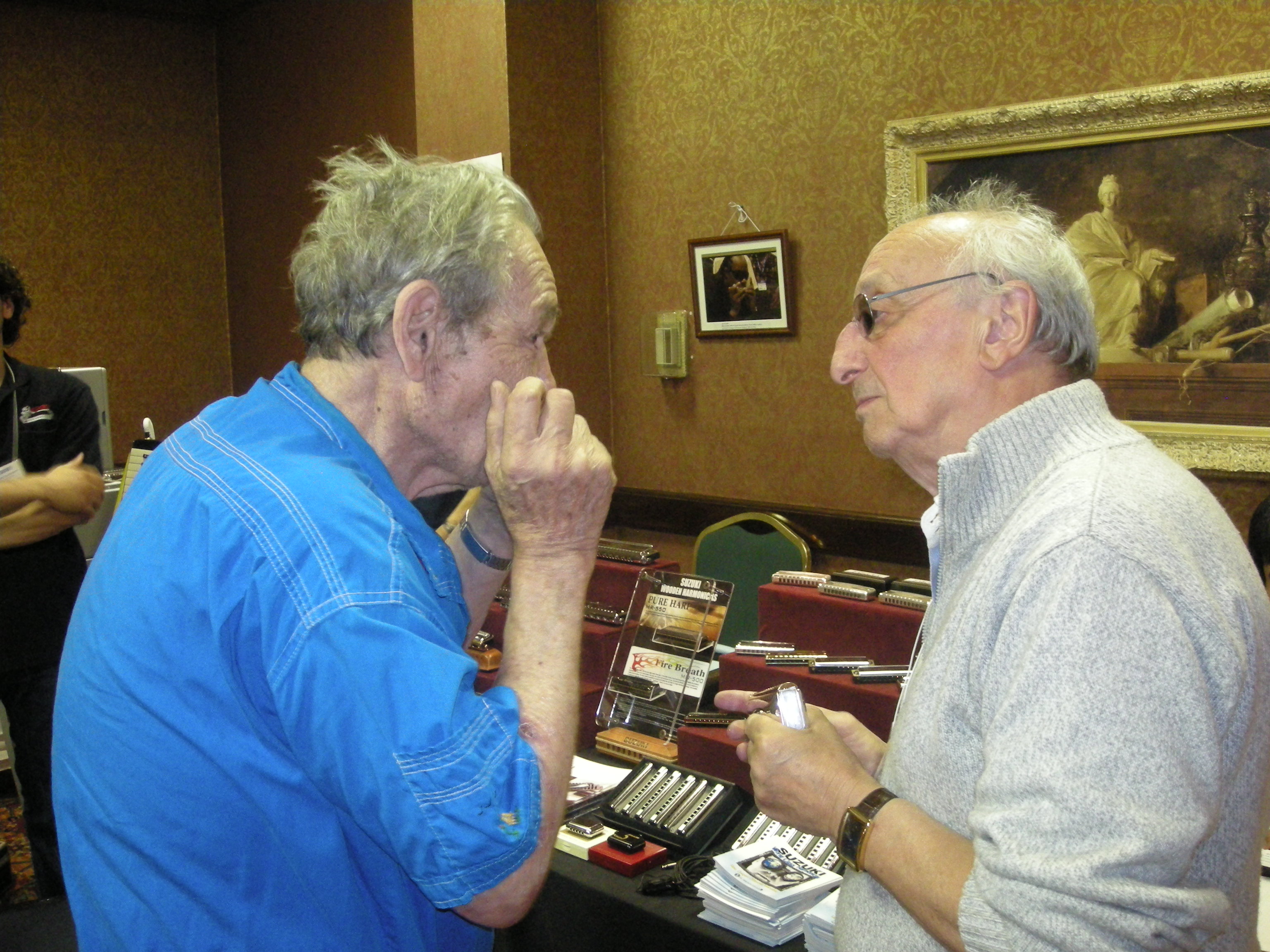 Stan Harper and Willi Burger at SPAH Harmonica Festival 2008, St. Louis (US)