Recensioni - Review
HARMONICA HAPPENINGS - U.S.A., Summer 2006, vol. 40, n. 3, pagg. 22-3
---
THE HARMONICA EDUCATOR - U.S.A., Vol 13, Summer 2006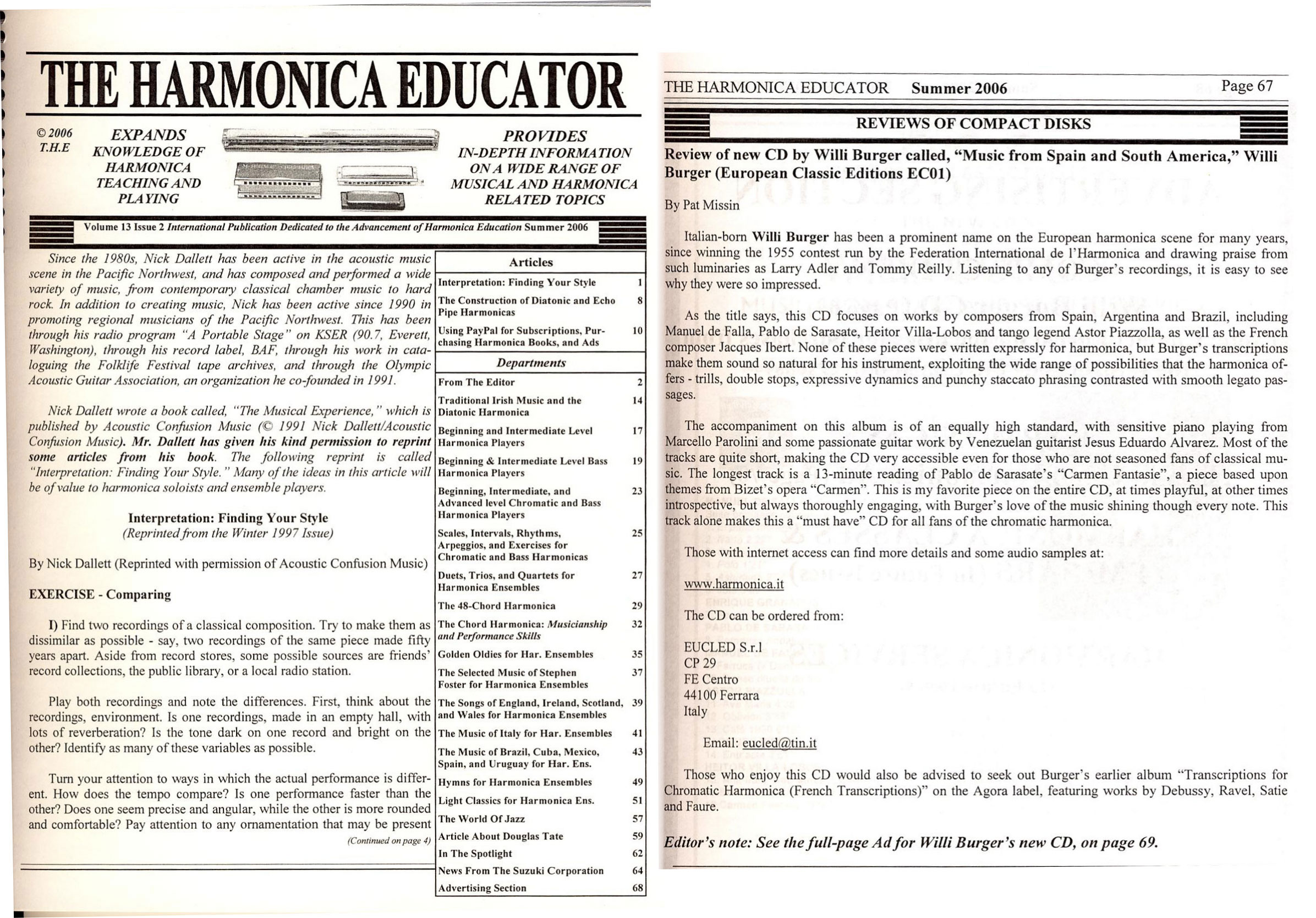 ---
HARMONICA WORLD, 2006 - GREAT BRITAIN
---
HARMONICA DE FRANCE FEDERATION n. 3 Hiver 2005-2006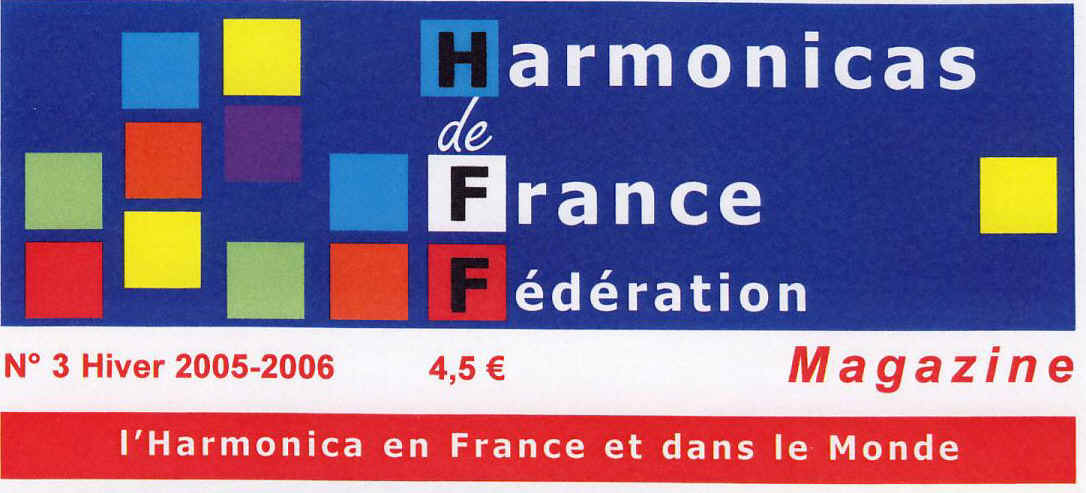 ---
HARMONICA DE FRANCE FEDERATION n. 5 Eté 2006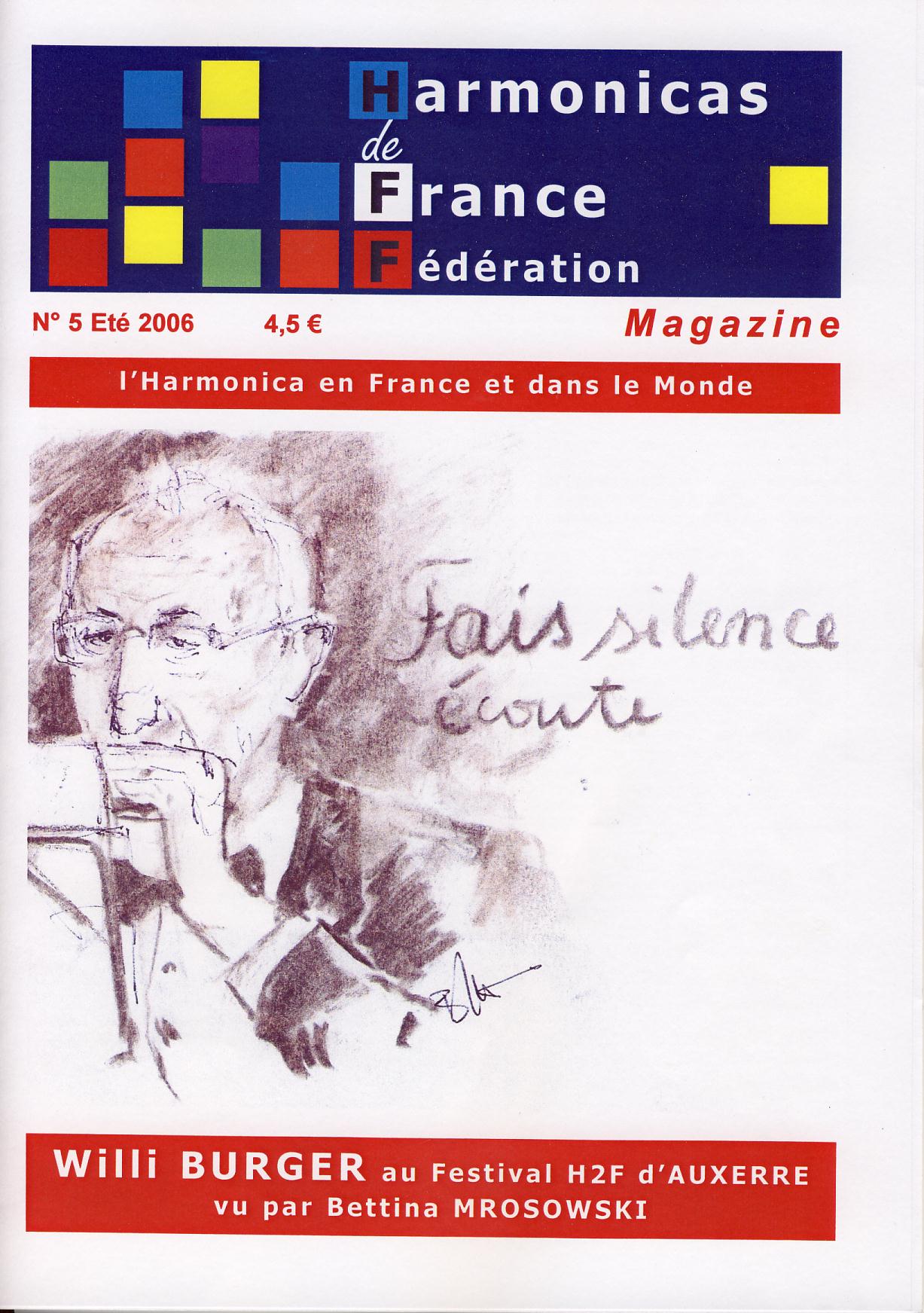 ---
SUONARE NEWS 2006, Italy
---
MUSIC FROM SPAIN AND SOUTH AMERICA
Iberian music ( embracing: Castiglian, Catalan, Portugese, South American, Brasilian, Cuban, etc.), like its literature, was expressed in a particular way in Western culture. From a historical point of view, the lengthy presence of the Moors, combined with the Gypsy and South American influence, in a certain way may be said to have laid the foundation of folksongs which made great use of dance and popular rhythms. Various scholars, throughout time, have devoted their studies to the origins of these songs, which later appeared in classical works.
When other populations hear, reproduce or are inspired by Iberian or South American music they realise they are being drawn into an enchanted world which they immediately take to and feel at home in.
Willi Burger, in his inimitable style, together with the gifted pianist Marcello Parolini, devotes his revolutionary harmonica to this music and Jesús Eduardo Alvarez from Venezuela adds an authentic South American touch with his excellent guitar performance. A. Piana
Italian version
La musica iberica (intesa in ogni senso: castigliana, catalana, portoghese, sudamericana, brasiliana, cubana, ecc.), nell'ambito della cultura occidentale si espresse in modo del tutto peculiare, così come la letteratura. Storicamente la lunga presenza moresca e gli influssi gitani e sudamericani, consacrarono una certa base di canto popolare, in cui danza e ritmo popolare ebbero grande risonanza. Vari studiosi si applicarono allo studio di ogni matrice che sfociò poi nel classico. Tutto ciò anche in passato, con dedizione e risultati esemplari.
Quando altri popoli odono, riproducono o si ispirano (da nazioni diverse) alla musica iberica o sudamericana sanno di entrare in un mondo incantato, che amano senza sentirsene estranei. A. Piana
---
---